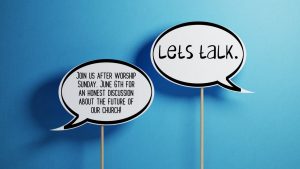 Join the JCPC HYPERS after worship on Sunday June 6th for an honest discussion about the future of JCPC!
As we continue to move and grow during this transition, we are looking for input from our church family about what the church body of John Calvin Presbyterian Church should be. All are welcome to participate.
Location details to be announced. Please check www.JCPChurch.org for updates!